♥
My Invisible Husband
Monday, February 27, 2006
There won't be a post for this week, so if you haven't had a chance to browse around the
My Invisible Husband
blog, please take the time to do so this week.
Be sure to check back next Monday
when I return with a new entry and Nikki question of the week.
7 your rant or rave




Monday, February 20, 2006




Living Together Before Marriage - For or Against?


In the novel, My Invisible Husband, Byron proposes that Nikki move in with him. Nikki is very adamant about not living with a man before marriage. Over the past two days, there's been interesting emails in one of the writer's groups on this same topic.

With Shai's permission, I will share with you her response on this topic:

Living together is not the best guide to knowing a person...You can live with someone and still not know them.

I think living together is a cop-out and lazy...There is not a guarantee that
living together will help you make a better decision about marriage.

A lot of folks live together for years, love each other and do not
want to part. Yet, they make up lame excuses why they won't get
married.

Having sex and living together are two different things. When you
live together you merge financial, physical, spiritual, emotional and
mental experiences. That is deeper than just sleeping together.

The "Nikki" questions this week: Do you agree with Nikki and Shai or do you think couples should live together before marrying?
18 your rant or rave




Monday, February 13, 2006




Pamper Yourself



Nikki doesn't wait for a man to pamper her, she pampers herself. Whether she's single or in a relationship, she doesn't stop treating herself special. Her sister Adrienne tries to make her feel guilty about certain indulges, but Nikki ignores her. Here's Nikki's Top 10 Things she can't do without:


1. Sweet Pea Bath and Body Products



2. Issey Miyake Eau de Parfum Spray






3. Calvin Klein Escape Body Spray and Lotion

4. Body Scrub from Temple Bath and Body

5. Shock-o-late M.A.C. Lip Glass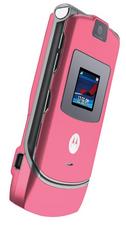 6. Pink Razr Phone

7. IPOD

8. Dooney & Bourke Extra-Large Sac Handbag



9. Fossil Watch




10. Victoria Secret's Lingerie

The "Nikki" questions this week: What are some things you absolutely can't do without? Do you feel guilty?
12 your rant or rave




Monday, February 06, 2006




Blind Dates - To Go or Not to Go



Friends and family mean well when they try to introduce you to other single men that they think or feel you'll be interested in. However, I've found that people really don't know you as well as they think they know you when it comes to picking the ideal date for you.

Nikki's sister Adrienne insisted on fixing her up on blind dates. Most of those dates ended in disaster. Instead of Nikki telling Adrienne "no I don't want to go on another blind date", she would usually go along with it and ended up feeling miserable afterwards.

The "Nikki" questions this week: Have you ever been out on a blind date? How do you handle a blind date disaster? Should you be mad at the person who set up the blind date or yourself for even going?
18 your rant or rave